O2 data outage won't be fixed until tomorrow [VIDEO]
7 December 2018 National
---
http://ooyala.news.sky.com/NlNHFzZzE6QX2sgkzQrVXu8Y604tNdE1/DOcJ-FxaFrRg4gtDEwOjM3NjowODE7Tz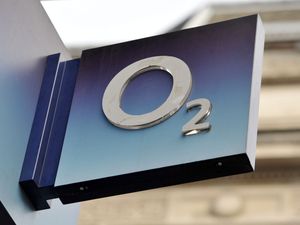 In a joint statement, the chief executives of O2 and Ericsson apologised to customers for the "poor experience" they faced as they struggled to get online on Thursday.
Mark Evans, the head of O2's parent company Telefonica, said: "I want to let our customers know how sorry I am for the impact our network data issue has had on them, and reassure them that our teams, together with Ericsson, are doing everything we can.
"We will continue to work with Ericsson, through the night, who have assured us that a full service will be restored for customers by the morning. We fully appreciate it's been a poor experience and we are really sorry."
The firm has said 3G started returning on Thursday and would be fully restored by 9:30pm, but customers would still be unable to use 4G services to access the internet.
Ericsson's UK chief Marielle Lindgren explained why users were unable to receive any data.
She said: "The cause of today's network issue is in certain nodes in the core network resulting in network disturbances for a limited number of customers across the world, including in the UK.
"We have been working hard on resolving the UK data issue since early [on Thursday] morning.
"The faulty software that has caused these issues is being decommissioned. Our priority is to restore full data services on the network by Friday morning. Ericsson sincerely apologises to customers for the inconvenience caused."
Speaking to Sky News, Mr Evans explained it was "a piece of our core network that failed" and that restoration was under way.
"That restoration has started already so it will gradually roll out across the network," he said. "The full restoration will be completed by Friday morning but the process has already started."
When asked if he could guarantee data would be restored to devices by Friday morning, he said: "I don't think anything is a guarantee in life but I have a high degree of confidence.
"We're confident and we'll continue to roll that out throughout the night so customers are back up and running for tomorrow."
Mr Evans said there would be a "full audit" across O2 and Ericsson to assess why the network failed and to ensure it did not happen again.
When asked if those who lost money as a result of the outage would be compensated, the chief executive said he would look to apologise to customers "in an O2 way".
The data outage has meant O2 has seen a strain on users making and receiving voice calls too.
The problem has also hit customers of Sky Mobile, Tesco Mobile, Lyca Mobile and GiffGaff – all of which use O2's infrastructure.
Earlier, O2 said it suspended planned work or updates to its systems and network.
It said: "This allowed hundreds of people from both our technical teams and our third-party supplier's teams to focus on fixing the problem, helping us to restore data services as quickly as we can which will also help reduce the high network demand we're currently seeing for voice calls."
The problem started early on Thursday morning and is still being fixed.
An O2 spokesperson said: "Our technical teams will continue working hard with Ericsson engineers to restore 4G which will bring us back to full network service.
"We will update our website and social media channels as soon as we have more information.
"We're sorry for the loss of service our customers have experienced today."
(c) Sky News 2018:
O2 data outage won't be fixed until tomorrow
---
HitMix News Headlines, National, News, Sky News