Premier League boss Richard Scudamore to quit before end of year
8 June 2018 National
---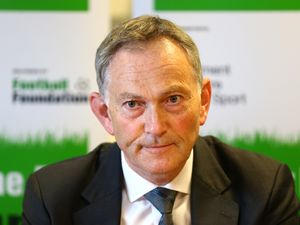 The 58-year-old football chief said it had been an "absolute privilege" to lead the organisation for almost 20 years.
He was appointed executive chairman in June 2014 after previously serving as chief executive since November 1999.
Under his leadership, the Premier League has enjoyed a period of sustained growth, culminating in its last UK TV deal which brought in £5.14bn.
Chelsea FC chairman Bruce Buck said Mr Scudamore had "led the Premier League with distinction".
Announcing his decision to leave, Mr Scudamore said: "Football is an intoxicating environment and therefore difficult to give up being so involved, but my passion for what football means to so many and the positive impact it can make will never diminish."
Sky News sports editor Nick Powell said the announcement had "come out of the blue".
"Richard Scudamore has been the face of the Premier League for the best part of two decades," he said.
Powell added that it was "major achievement" for Mr Scudamore to have lasted at the helm of the Premier League for nearly 20 years given the complex commercial interests involved in English football.
News of Mr Scudamore's resignation came on the same day the Premier League's "big six clubs" won their fight to take a bigger share of the top tier's booming international broadcasting revenue.
And it was revealed Amazon will make its first foray into the broadcast of live Premier League football in the UK.
The retailer-to-video service provider was among bidders for two packages of games which failed to make their reserve price during an auction in February.
That original bidding process saw Sky, the owner of Sky News, secure more games for less money for the lifetime of the new contracts – due to run over three seasons from 2019/20.
BT was handed an additional package of live games in the final round at a total cost of £90m, taking its tally of games per season to 52 versus the 128 for Sky.
In his resignation statement, Mr Scudamore singled out Sky for "special recognition", adding that the broadcaster had been the "catalyst for the start of the Premier League journey" in 1992.
(c) Sky News 2018:
Premier League boss Richard Scudamore to quit before end of year
---
HitMix News Headlines, National, News, Sky News